What's changing?
Click on a tab below to find out more
Budget snapshot
Super members
For retirees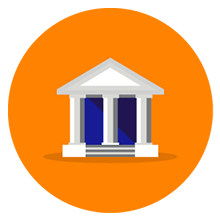 Income tax cuts for low and middle income workers, aged care support services and infrastructure funding were some of the key proposals in this year's Federal Budget.
For super, the announcement included removing compulsory life insurance from the super accounts of young people and reuniting many Australians with their lost or inactive super accounts.
The following budget summary has been prepared with the support of the Australian Institute of Superannuation Trustees (AIST).
Taxation
Income tax
A tax offset of up to $530 will be introduced (in addition to the existing Low Income Tax Offset) for those with incomes between $45,000 and $90,000 until 2021/22.
The $87,000 income threshold to which the 32.5 per cent personal tax rate currently applies will be extended to:
$90,000 from 1 July 2018
$120,000 from 1 July 2022 (the $37,000 income threshold to which the 19 per cent tax rate currently applies will also increase to $41,000 at this time)
$200,000 from 1 July 2024 (incomes above $200,000 thereafter will attract the highest marginal rate of 45 per cent excluding Medicare Levy).
Super account protection
Fees charged by super funds (administration and investment fees combined) will be capped at 3 per cent pa of account balance for accounts below $6,000.
All inactive super accounts below $6,000 will be required to be transferred to the ATO and super funds will no longer be allowed to charge member accounts with exit fees.
And insurance cover in super will be made 'opt-in' for:
under 25's
account balances below $6,000
inactive accounts not in receipt of contributions for 13 months.
For retirees
From 1 July 2019, retirees aged 65-74 contributing to super with balances below $300,000 will be exempt from the work test in their first year of retirement.
The Pension Loans Scheme will be extended to all of Age Pension age, allowing the borrowing of up to 150 per cent (was 100 per cent) of the age pension against their home equity.
The Pension Work Bonus will be increased to $300 per fortnight (from $250) and extended to self-employed people, allowing pensioners to earn more without affecting their age pension entitlement.
For business
Small businesses with turnover of up to $10 million will be able to immediately write-off expenditure up to $20,000 for a further year to 30 June 2019.
The Government reaffirmed its previous commitment to introduce a turnover based phase-in of the reduced company tax rate of 27.5 per cent until 2024/25 when a 27 per cent rate will apply to all companies, followed by a further reduction of 1 per cent pa for all companies until the company tax rate reaches 25 per cent by 2026/27.
The Government reaffirmed its previous commitment of $75 billion for infrastructure over a 10-year period. This Budget announces the direction of $25 billion towards major infrastructure projects including Melbourne Airport rail, Melbourne North-East Link, Queensland's Bruce Highway and Brisbane-Gold Coast M1 upgrades, Perth's Metronet rail and Adelaide North-South corridor.
Next steps
Attend a seminar
We run regular seminars that can help you make the most out of your retirement income. Find a seminar near you.
find out more
Call us
If you need help planning for your future, call us on 1300 300 273 and we can put you in touch with a financial adviser.*
Find out more