Paying your employees' super is a legal obligation. It's called the super guarantee (SG) and from 1 July 2022 it's 10.5% of an employees' ordinary time earnings (OTE). However, what happens when an employee takes leave, such as annual, long service, or sick leave?
Your employees may be eligible for a number of types of leave, and for some of these you have to pay them their normal rate of pay, plus super (where they are eligible). People working in Australia are generally entitled to a minimum of 4 weeks paid annual leave per year1. For part-time employees, this leave is usually worked out on a pro rata basis.
The superannuation guarantee (SG) is the minimum percentage of wages you must pay into an employee's super fund on their behalf. From 1 July 2022, the rate is 10.5% of an employee's OTE.
Super and different types of employee leave
With so many different types of leave, it can be confusing to know who's eligible for what, and when. Whether you pay super on each type of leave depends on if it's part of their Ordinary Time Earnings (OTE). This means an employee's ordinary hours of work2. It's important to note that not all leave is part of OTE.
Leave types generally included in OTE:
Annual leave
Sick leave
Long service leave
Leave types generally excluded from OTE:
Parental leave (maternity, paternity, adoption)
Unused annual leave, sick leave, or long service leave as part of a termination payment
Jury duty
Defence Forces reserves leave
You can choose to pay super on some of the above excluded leave types, for example on parental leave.
READ MORE: ATO: PAYMENTS THAT ARE OTE
Paying super on annual leave
When you do pay employee super on annual leave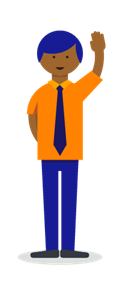 John
John works as a logistics manager and takes 2 weeks annual leave to travel with his family over summer. Because this leave is part of the 4 weeks leave John is legally entitled to, and part of his OTE, John's employer must pay him super.
When you don't pay employee super on annual leave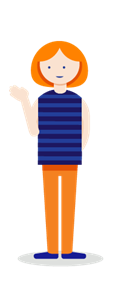 Zoe
Zoe works as a registered nurse and has 2 weeks of unused annual leave. She's decided to resign from her job to move overseas. Because Zoe will be paid for her unused annual leave as part of a termination payment, this is outside of her OTE and her employer doesn't need to pay super on it.
If your employee becomes sick while on annual leave
If one of your employees becomes sick or injured while on annual leave, they can choose to switch their annual leave for sick leave (sometimes known as personal/carer's leave). While super is still paid on sick leave, it could be at a lower rate than annual leave if your employee receives leave loading (see below). Just remember, anytime an employee leaves your business and you're paying them out for any unused annual leave they have saved up, you won't need to pay super on it1.
Paying super on annual leave loading
If your employees receive leave loading as compensation for not being able to work overtime, you will need to pay super on it. This is the case unless you and your employees have a written agreement that states otherwise.
In March 2019, the ATO ruled that annual leave loading is part of OTE. If your business did not consider leave loading part of OTE prior to March 2019, you need evidence that annual leave loading was for a notional loss of opportunity to work overtime3. Without this evidence, you may have 'historical SG shortfalls' and be liable to pay the ATO's SG Charge. For further information on leave loading visit the ATO website.
Paying super on long service leave
In most cases, you'll need to pay employee super on any long service leave they take. It's counted as OTE if they're returning to your business after their long service leave is over. However, if you're paying an employee their long service leave as a lump sum when their employment ends, you don't need to pay super.
Paying super on sick leave
As mentioned above, sick leave is one of the 3 types of leave you generally pay super on for all eligible employees. However, as with long service leave, you don't pay super on unused sick leave for employees when they finish working for you.
The AustralianSuper team is here to help your business
Our team is happy to help support your business and employees. If you'd like to talk about your options or need some help setting up super payments, email us and we'll be in touch.
Download: your super obligations (PDF)
Paying employees super - what you need to know
---
This information may be general financial advice which doesn't take into account your personal objectives, situation or needs. Before making a decision about AustralianSuper, you should think about your financial requirements and refer to the relevant Product Disclosure Statement. A Target Market Determination (TMD) is a document that outlines the target market a product has been designed for. Find the TMDs at australiansuper.com/tmd. AustralianSuper Pty Ltd ABN 94 006 457 987, AFSL 233788, Trustee of AustralianSuper ABN 65 714 394 898.