Know why it's important to choose the best in super. We've consistently delivered strong-long term performance1 and provide low admin fees2 for members. As a multi-award winning and trusted fund3, these are just some of the reasons why over 1,400 people choose AustralianSuper every day4.
A top long-term performer
When you're choosing a super fund, it's important to look at the fund's long-term performance history and not just how it's performing today. The Balanced option has consistently delivered strong long-term performance for members with an average return of 8.60% each year over the last 10 years and 9.28% since inception1.
See how our long-term top performance compares
Our Balanced investment options for super and Choice Income have delivered strong, long-term performance. Compare our average annual investment returns over the 10 years to 30 June 20231.
| | | | |
| --- | --- | --- | --- |
| | AustralianSuper Balanced Option | Median Balanced | Retail (Master Trust) Median Balanced |
| Super | 8.60% | 7.32% | 6.95% |
| Choice Income | 9.48% | 8.20% | 7.56% |
The table above shows how the Balanced option for super and Choice Income outperformed the median by 1.28%. When you're looking at performance, it's essential to look at the net benefit – this is what is left in your super after administration, investment and transaction fees and costs have been deducted.

Investing for you
Super is your money, and it's important to invest in ways to help it grow. As Australia's largest super fund, managing more than $288 billion with over 3 million members5, we're ranked as one of the top 20 largest pension funds globally6.
Local and global reach
We use an active investment strategy aiming to deliver better returns for members. With highly skilled investment teams in Australia, London, New York and Beijing, we continually research and monitor local and global investment markets, economies, business and consumer trends, and company performance. This approach helps us identify the best potential investment opportunities and make decisions about the best time to sell.
See why we're one of the best3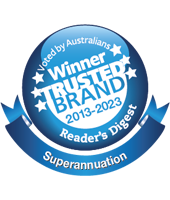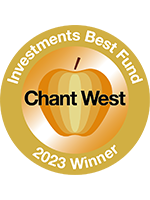 See how easy it is to join
Let one of Australia's top performing funds1 help you save and grow your super. We've made the process as easy as possible.
How to join
Important information to consider
AustralianSuper Balanced investment option compared to the SuperRatings Fund Crediting Rate Survey - SR50 Balanced (60–76) Index and SRP50 Balanced (60–76) Index to 30 June 2023. Investment returns are not guaranteed. Past performance is not a reliable indicator of future returns. Returns from equivalent investment options of the ARF and STA super funds are used for periods before 1 July 2006.


Source: Zenith CW Pty Ltd (Chant West) (ABN 20 639 121 403). Chant West Super Fund Fee Survey March 2023. Survey compares administration fees and costs for MySuper products for a $50,000 balance. Other investment fees and costs also apply. Fees may change in the future which may affect the outcome of this comparison.


Awards and ratings are only one factor to be taken into account when choosing a super fund.
a) Readers Digest Most Trusted Brands – Superannuation category winner for eleven years running 2013-2023 according to research conducted by leading independent research agency Catalyst Research. Read the full methodology.
b) AustralianSuper received the Canstar Outstanding Value Award for Superannuation in 2023, and Account Based Pension in 2022. Read the methodology here
c) Chant West Best Fund Investments Award 2023 winner. Read the methodology here.


Average new members over 12 months to 30 June 2023.


AustralianSuper has a total of 3.1 million members and $288 billion in member assets as at 31 March 2023.


Thinking Ahead Institute, Willis Towers Watson, Global top 300 pension funds, September 2022.