The benefits of consolidating your super
If you've ever changed your name, address or job, chances are you have more than one super account. And more than one account means more than one set of fees.
By consolidating your super, you put all of it in one place and with one super fund. That means only a single set of fees, plus easier account management.
Fewer accounts means fewer fees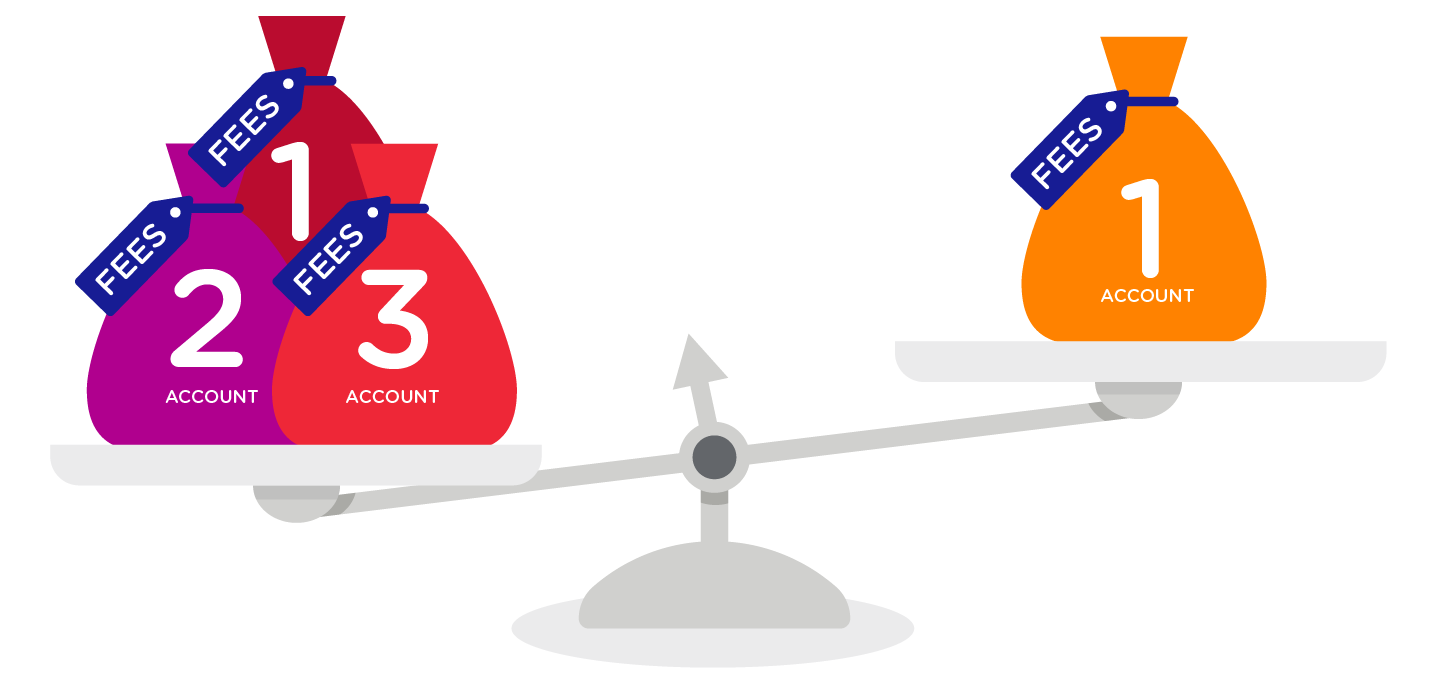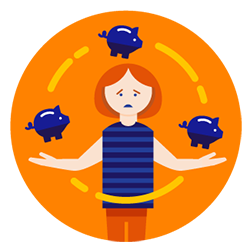 Grace
Super balance:
$150,000


Fees:

$1,912


Accounts:

3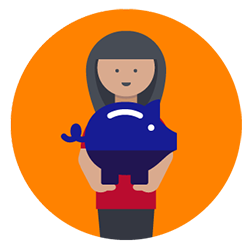 Cheryl
Super balance:
$150,000


Fees:

$1,077


Accounts:

1
Super account
Balance
Fees
Super account
Balance
Fees
#1
$50,000
$437
#1
$150,000
$1,077
#2
$50,000
$682
#3
$50,000
$793
Total
$150,000
$1,912
Total
$150,000
$1,077
By paying fees on three accounts, Grace pays more each year. Extra fees mean she has less to reinvest in super so can't save as quickly as Cheryl.

By consolidating accounts, Cheryl only pays one fee. The money she saves is reinvested to grow her super balance faster.


$835 worse off

$835 better off
Disclaimer

Source: SuperRatings Fundamentals December 2019. Comparisons are for admin and investment fees over a year for the AustralianSuper Balanced option, the average super fund and the average retail (Master Trust). The AustralianSuper example is based on the investment fee for the Balanced option for FY 2018/19 and the admin fee effective from 1 April 2020. Other fees and costs may apply. See australiansuper.com/fees for full details of all fees and costs.
Before you consolidate
Before you consolidate, get the full picture. Ask your super provider for information about any fees or charges that may apply, or any other information about the effect this transfer may have on your benefits, such as insurance cover, before making a decision. If you wish to claim a tax deduction for personal super contributions, you must lodge a notice of intent to claim a tax deduction with your original fund, before you consolidate your super into another fund.
How to consolidate your super
If you know you have super with another fund you can consolidate your super by:
You'll need to have your other fund's details ready.
Other ways to consolidate your super
If you don't know your other fund's details or think you have lost super with the ATO you can search for your super through your online account.
You'll need two forms of ID and have provided us with your TFN*.

What happens next?
If you've submitted your consolidation request, we'll contact your other super funds to transfer your money to us. While we'll do our bit to make sure your request is processed as quickly as possible, the processing time can vary between other funds. We'll contact you, to let you know when it's completed.
You can log in to your online account to keep track of your super anytime and to see the funds that have come in.
*You can check if you've supplied us with your TFN by logging in to your account and clicking on My details.
†SuperRatings Fund Crediting Rate Survey – SR 50 Balanced (60-76) Index. AustralianSuper investment returns are based on crediting rates. Crediting rates are the investment return less investment fees, the percentage-based administration fee (applicable from 1 April 2020) and taxes. Investment returns aren't guaranteed. Past performance isn't a reliable indicator of future returns.