The benefits of consolidating your super
If you've ever changed your name, address or job, chances are you have more than one super account. And more than one account means more than one set of fees.

By consolidating your super, you put all of it in one place and with one super fund. That means only a single set of fees, plus easier account management.
See our example of how much you could save by consolidating all your super into an AustralianSuper account, paying only our low fees.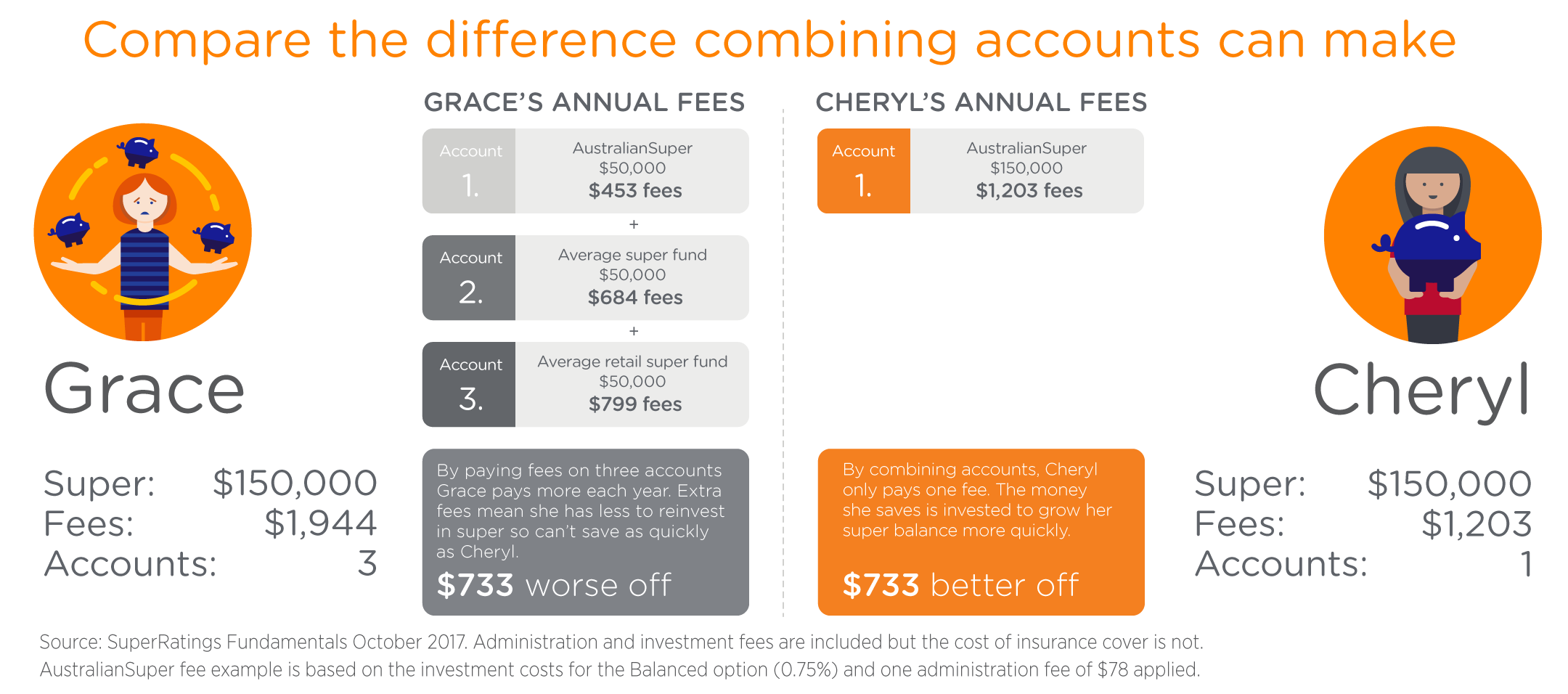 Three steps, five minutes – easy
Our online super combining tool is simple, fast and free. Just follow the instructions below and you'll be on your way to less fees and simpler super admin. Before you do, get the full picture. Ask your super provider for information about any fees or charges that may apply, or any other information about the effect this transfer may have on your benefits, such as insurance cover, before making a decision. Ready to roll?
Click the link below to get started

Have a few things handy

You'll need some basic info, including your Tax File Number (TFN) and the details of any other super funds you're currently with.

Submit the form once you're done

We'll take care of the rest.
Consolidate now
There's no place like here
Your retirement deserves the best. Join more than 2.2 million members with their super in a great place.
Join