AustralianSuper is the default super fund for Atlassian. With AustralianSuper, your investment is backed by a super fund that is run only for members. We don't pay profits or dividends to shareholders, so the money we make goes back into the fund.
Learn more
New to Atlassian?
Compare
Super performance
Insurance
Consolidate
Mobile app
Forms and publications
Get started with your new account
Our simple checklist helps your super work as well as it should when setting up your new account.
Download checklist
Frequently asked questions
Want to know more about joining AustralianSuper? Visit our FAQs for the answers.
view our faqs
Help managing your super
You're welcome to watch one of our online presentations to learn more about managing your super and retirement. Register to attend an upcoming live webinar or view a pre-recorded session anytime.
Take me to events and seminars
New job? What's next
If you've just started working at Atlassian, here's what happens with your super.
discover
Compare us
Learn the three most important factors to consider when you compare super funds - and feel confident about the future you've worked hard for.
compare us
Super performance
With your super, it's important to look at the long term performance*.
see returns

*AustralianSuper Balanced investment option compared to the SuperRatings Fund Crediting Rate Survey - SR50 Balanced (60-76) Index to 30 June 2022. Returns from equivalent investment options of the AFR and STA super funds are used for periods before 1 July 2006. Investment returns are not guaranteed. Past performance is not a reliable indicator of future returns.
Insurance through your super
The publications below have all the details you need to help you make decisions about your insurance, including your options to transfer your existing cover and change or cancel cover.
Resources for permanent Atlassians and Atlassians on a fixed-term contract (engaged for 12 months or more)
The Insurance in your super guide for Select and Atlassian Limited Select employee booklet has information to help you make the best decisions about your insurance. Having the right cover can give you peace of mind that you'll have an income when you need it.
You can also use the Atlassian Select insurance calculator to work out your basic cover amounts and costs, and the cost of any amount of cover in Select.
ATLASSIAN SELECT INSURANCE CALCULATOR
Resources for casual Atlassians and Atlassian short-term contractors (less than 12 months)
The Insurance in your super guide has the things you need to know to help you make decisions about your insurance. Having the right cover can give you peace of mind that you'll have an income when you need it.
There's also an insurance calculator to help you work out how much cover you may need and the cost of it.
Consolidate your super accounts
There are a few things you can do now to build up your super savings, like find and combine other super accounts. Combining your super into AustralianSuper, either from your previous default fund, or other funds, takes a few simple steps.
learn more

Before making a decision to combine your super, consider any fees or charges that may apply, and the effect this transfer may have on your benefits in your other fund, such as insurance cover. We recommend you consider seeking financial advice.
Access your super on the go
Accessing your super on the go has never been easier with the AustralianSuper mobile app. You can manage your super, anywhere, anytime.
download app
Forms and publications
Here you'll find the forms and guides (PDS) to help you make the most of your super.
AustralianSuper Select PDF
,

279KB

For permanent salaried employees and fixed-term contractors engaged for 12 months or more.

download
AustralianSuper Plan PDF
,

601KB

For casuals and fixed-term contractors engaged for less than 12 months.

download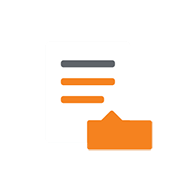 Pay my super to AustralianSuper form PDF
,

56KB

Provide this form to your employer if you want them to pay your super into your AustralianSuper account.

download