Making the call to work for yourself means being responsible for paying your own super. It also means being responsible for paying super to any employees you take on. When you're growing a small business, making your super work as hard as you do is crucial in setting you up for success.
Super for business owners
When you're starting and growing a small business, contributing to your own super may be at the back of your mind. Superannuation can slip behind a host of other priorities. Super is supposed to be all about retirement, right?

But adding to your super now could make a big difference down the line thanks to the power of compound interest, and because super can be a tax-friendly form of saving.

Being aware of your eligibility for benefits and your responsibilities can help ensure you (and anyone else you employ) are taken care of when retirement comes. Here are a few tips to get your super sorted when you're self-employed.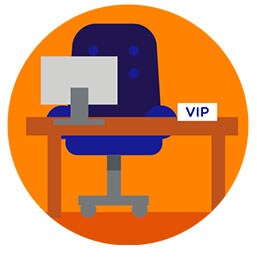 Claiming tax deductions for adding money to super
If you were working for someone else, your super contributions would be paid by your employer. When you're running your own business, it's up to you whether you add to your super.
If you're under 65, or between 65-70 and meet the work test, you can chose to make extra contributions to your super directly from your bank account. You can then claim a tax deduction of up to $25,000 per year, which is called a concessional contribution. You can make additional contributions up to $100,000 per year, but this is not tax-deductible. This is called a non-concessional contribution. Depending on the value of your existing super balance, you may also be able to bring forward up to an additional two more years of non-concessional contributions, meaning you may be able to contribute up to $300,000 in a year if you meet the eligibility criteria.
To claim a tax deduction for any concessional personal contributions, you'll need to notify your super fund that you plan to claim a tax deduction before you lodge your income tax return. It's in your tax return that you'll make the claim for a tax deduction for any concessional contributions to your super.


Claiming a tax deduction for personal contributions
- pdf, 115KB
Always remember to consider your debt levels and financial commitments before making extra contributions to your super. When you're looking into what a career break might mean for your financial future, make super is part of the equation.
See if you're eligible for extra super from the government
The Australian Government makes a co-contribution to help low and middle-income earners to boost their retirement savings. This co-contribution can help now, too, so it's worth checking if you're eligible for extra government contributions to your super while you're growing your business.
If you have a yearly income of less than $52,697 (before-tax), and you meet the eligibility criteria, the Government will match 50 cents for every $1 that you add to your super from your after-tax income up to a maximum. This could mean up to a $500 contribution from the government. The amount depends on your income. This co-contribution gets paid directly into your super account after you've lodged your tax return for that year.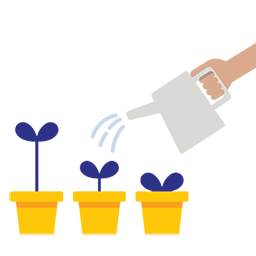 | YOUR TOTAL INCOME# | YOUR CONTRIBUTION | CO-CONTRIBUTION |
| --- | --- | --- |
| $37,697 | $1,000 | $500 |
| $43,697 | $600 | $300 |
| $49,697 | $200 | $100 |
| $52,697 or more | Any amount | $0 |
# Assessable income, plus reportable employer super contributions, plus reportable fringe benefits for the 2018/19 financial year.
If you own a business, you may have a high turnover but still be eligible for the super co-contribution due to your allowable business deductions.
Understand your super obligations when you employ others
If your business employs other people, you'll want to make sure you're looking after them as well. If you pay an employee1 more than $450 a month, you're legally required to make super contributions on top of their wages. The amount of super that employers are required to pay is called the Superannuation Guarantee (SG). The SG rate is currently 9.5% of an employee's Ordinary Time Earnings, and you must make these payments into a complying super fund at least four times a year, by the quarterly due dates.
For more information, see our guide to Employer's super responsibilities.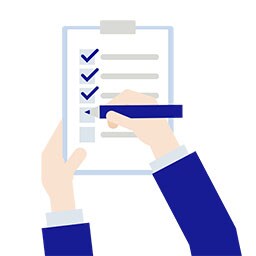 A note for the self employed
The exciting, fast-paced period of starting up a small business brings with it a number of new responsibilities that can drop super to the bottom of your to-do-list. Paying super to any staff members you bring on board is something you must do as an employer, but you can choose to add some money to your own super or not. The best way to prepare now for a secure retirement in the future is to make super a priority well before you stop earning an income.
1
Some individuals, such as those working under some contract arrangements, may not be eligible. See the ATO website for
full criteria on employee eligibility
.
---
Join now
Ready to join a community of over 2.2 million members, all securing their best retirement?
Join us