Know why it's important to choose the best in super. We're one of Australia's top performing funds over 20 years1 based on the Balanced option, which is why more than 2.8 million2 Australians choose us.
Strong, long-term performance
When you're choosing a super fund, it's important to look at the fund's long-term performance history and not just how it's performing today. We're one of the top 2 performing super funds over 7, 10 and 20 years based on the Balanced option1.
Balanced investment option
Balanced option outperformed the median fund in the SuperRatings survey for super (+1.33%) and the account based pension product Choice Income (+1.35%) over 10 years to 30 June 2022.
The graph above shows how the Balanced option outperformed the median fund in the SuperRatings survey by 1.33%. When you're looking at performance, it's essential to look at the net benefit – this is what is left in your super after admin and investment fees have been deducted.
Investing for you
Super is your money, and it's important to invest in ways to help it grow. With highly skilled investment teams in Australia, Beijing, London and New York, we manage $258 billion2 worth of local and global assets – making us one of the top 20 pension funds globally3.
See why we're one of the best4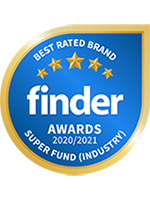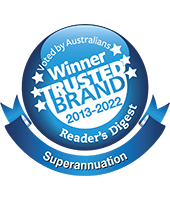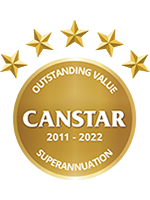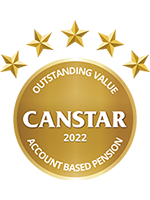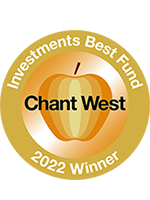 The help you need, when you need it
With AustralianSuper, it's easy to get the advice you need about your super5. Speak with an advice team member over the phone for simple advice about your AustralianSuper account including investments, insurance, adding more to your super and retirement income options.
For comprehensive advice5 tailored to your circumstances, you can meet with a financial adviser in person – or via secure video link from the comfort of your own home. We have a range of easy to use online tools, as well as advice options to suit you depending on your situation.
See how easy it is to join
Let Australia's top performing fund help you save and grow your super. We've made the process as easy as possible.
How to join
Important information to consider
AustralianSuper Balanced investment option returns as compared to the SuperRatings Fund Crediting Rate Survey — SR50 and SRP50 Balanced (60–76) Index at 30 September 2022. Returns from equivalent investment options of the ARF and STA super funds are used for periods before 1 July 2006. Investment returns are not guaranteed. Past performance is not a reliable indicator of future returns.


AustralianSuper has a total of 2.88 Million members and $258 billion in member assets as at 30 June 2022.


Thinking Ahead Institute, Willis Towers Watson, Global top 300 pension funds, September 2022.


Awards and ratings are only one factor to be taken into account when choosing a super fund.
a) Finder Awards Best Rated Brand – Super Fund (Industry) winner 2020/2021 according to research conducted by Kantar.
b) Readers Digest Most Trusted Brands – Superannuation category winner for ten years running 2013-2022 according to research conducted by leading independent research agency Catalyst Research. Read the full methodology.
c) AustralianSuper received the Canstar Outstanding Value Award – Superannuation in 2022 and Outstanding Value Award – Account Based Pension in 2022. Read the full methodology for super here and for account based pension here.
d) Chant West Best Fund Investments Award 2022 winner. Read the methodology here.


Personal financial product advice is provided under the Australian Financial Services Licence held by a third party and not by AustralianSuper Pty Ltd. Some personal advice may attract a fee, which would be outlined before any work is completed and is subject to your agreement. With your approval, the fee for advice relating to your AustralianSuper account may be deducted from your AustralianSuper account subject to eligibility criteria.