AustralianSuper has teamed up with 3 leading asset owners to establish a digital platform which identifies and measures companies contributing to UN Sustainable Development Goals. This new tool helps investors around the world to evaluate companies based on key sustainability metrics. It also supports the industry as a whole to invest in a more sustainable future.
AustralianSuper, APG, British Columbia Investment Management Corporation (BCI) and PGGM who collectively manage more than US$1 trillion in assets have come together to establish the Sustainable Development Investments Asset Owner Platform (SDI AOP). The platform will be launched to investors around the world in September 2020.
AustralianSuper (and project partners APG, PGGM, BCI) believe it's essential to invest, at a global level, in a more sustainable future. The Sustainable Development Investments Asset Owner Platform is a global first. By using standard and artificial intelligence (AI) driven data, the platform will help investors across the world identify and assess companies on their contribution to the UN Sustainable Development Goals (SDGs).
This global reach will help to create a focused and powerful group of investors who can work to create real-world positive outcomes through sustainable investment. This platform solves an important problem in sustainable investment. Currently, there is no consistent or efficient way for investors to measure the contributions their portfolios and investments are making to the SDGs.
Why the United Nations Sustainable Development Goals are important
In 2015, the United Nations (UN) established 17 Sustainable Development Goals (SDGs) as part of the 2030 Agenda for Sustainable Development.
The SDGs aim for a better, more prosperous world by addressing urgent global issues such as climate change, water scarcity, healthcare access, and social inequality.
The 17 Sustainable Development Goals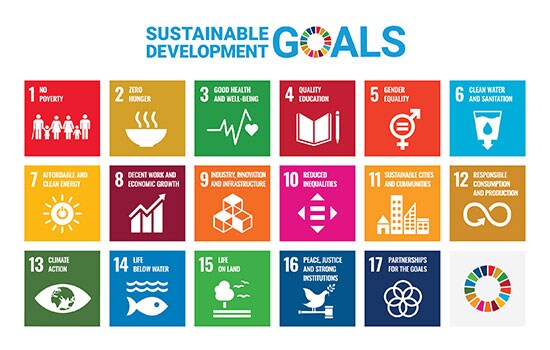 The SDGs are important for investors as they provide a pathway for fostering sustainable economic development and growth, which are vital for creating long-term value for members.
Over the last few years, AustralianSuper has been collaborating on a range of initiatives to advance the adoption, integration and reporting on the UN SDGs among the investment community and investee companies.
For AustralianSuper, the SDI asset owner platform will progress how we assess and engage with investee companies on their SDG contribution, measurement and reporting. On a broader level, it provides a way for us to understand the SDG impact of the portfolio, which aligns to our responsible investment philosophy of investing for long-term economically sustainable outcomes which create long-term value for members.
AI-driven transparent and actionable insights
Investments in companies whose products or services contribute to the realisation of the SDGs are called Sustainable Development 8 (SDIs). Powered by artificial intelligence (AI) technology, the platform currently provides SDI classifications for over 8,000 companies.
It allows investors to holistically assess their portfolios and see what contribution they are making to help reach the UNs 17 sustainability goals.
Standardisation of data is one of the biggest challenges facing the environmental, social, and governance (ESG) landscape. This platform sets a global standard on SDG contributions for all investors and brings consistency and comparability to company-level data. This is the type of quality data that asset owners rely on when making investment decisions that create long-term value for members.
For a sneak preview of the platform visit www.sdi-aop.org.
AustralianSuper and responsible investing
The SDI Asset Owner Platform is an example of how AustralianSuper is constantly evolving our well-established ESG & Stewardship program and collaborating with like-minded investors to lift industry standards.
READ MORE ABOUT THE SDI ASSET OWNER PLATFORM
READ MORE ABOUT: HOW AUSTRALIANSUPER IS INVESTING RESPONSIBLY
READ MORE ABOUT: ESG, ETHICAL AND IMPACT INVESTMENTS
Investment returns are not guaranteed.

This information may be general financial advice which doesn't take into account your personal objectives, financial situation or needs. Before making a decision about AustralianSuper, you should think about your financial requirements and refer to the relevant Product Disclosure Statement available at australiansuper.com/pds. or by calling 1300 300 273. A Target Market Determination (TMD) is a document that outlines the target market a product has been designed for. Find the TMDs at australiansuper.com/tmd. AustralianSuper Pty Ltd, ABN 94 006 457 987, AFSL 233788, Trustee of AustralianSuper ABN 65 714 394 898.