See how TTR works with these examples
Save more with TTR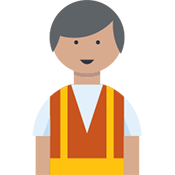 Fred (60)
Fred turned 60 and is keen to add to his $175,000 super balance.
He earns $60,000 a year and is looking forward to retiring at 65.
Fred found that he could potentially add $17,000 to his retirement savings over the 5 years until he retires through TTR.
---
Fred's super balance after 5 years
With no TTR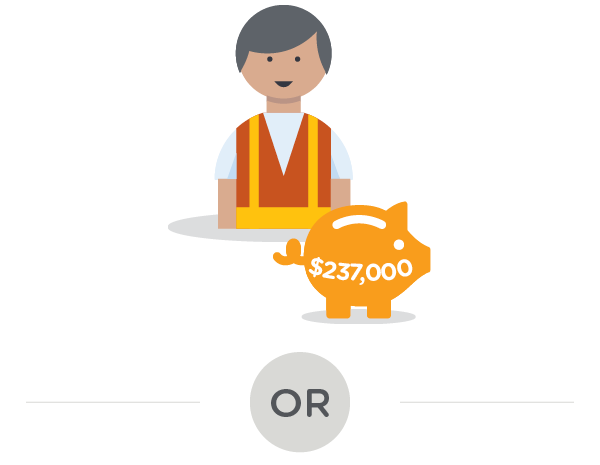 With TTR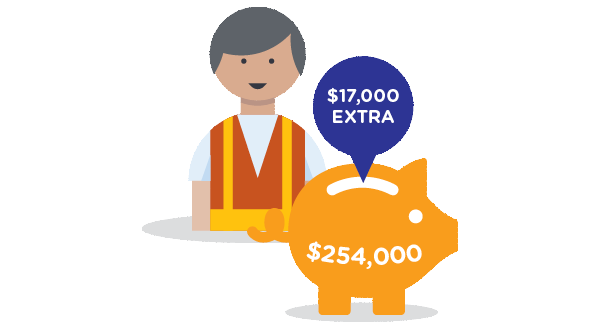 TTR helped Fred save more
Maintained the same take home pay that he would have had without TTR
Increased his super balance by $17,000 over five years
Saved $16,600 in tax
Increased his investment earnings by $2,800
But, paid an additional $1,000 in fees (TTR Income fees)
---
Save more - Fred's TTR plan
Based on Fred's information, here's how he could set up TTR.
---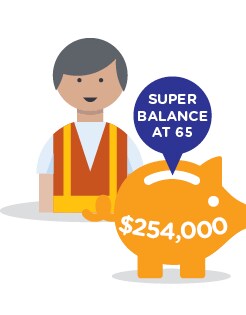 Save more - Fred's TTR plan
Based on Fred's information, here's how he could set up TTR.
---
Average annual salary sacrifice amount
Amount to transfer into TTR Income
Average annual TTR Income payment amount
Benefits
Fred will:
Grow his super balance at a much faster rate.
Lower his taxable income, giving him tax savings.

Open a TTR Income account
To start, Fred transfers some of his super into a TTR Income account.


Salary sacrifice into super
Some of Fred's current salary is paid directly to his super (salary sacrifice) which reduces his taxable income and saves tax.
$60,000
Current annual salary
− $19,100
$19,100
Salary sacrifice amount
= $40,900*
$40,900*
Estimated new taxable income
($36,200)
Estimated take-home pay (after income tax and medicare levy have been deducted).

Boost super balance

This salary sacrificed amount is added into Fred's super account, along with his employer contributions, making his balance grow faster.
---

Receive payments from TTR Income to keep the same take-home pay

Fred receives payments from his TTR Income account to maintain his current take-home pay.
$36,400
Estimated take-home pay amount p.a
+ $12,500
$12,500
Total TTR Income payments p.a
= $48,900
$48,700
Take-home pay


Review annually
As circumstances change, Fred reviews his TTR strategy annually to make sure it's still right for him.
Assumptions

This example is provided for illustration purposes only and is not a representation of the benefits that may be received or the fees and costs that may be incurred. The information should not be taken as financial advice. Source: AustralianSuper internal calculations.

Projection period commences 1/7/2019 and Fred has just turned 60.
Fred transfers 71.4% of his $175,000 balance to a new TTR account, leaving $25,000 in his current accumulation account.
Each year Fred maintains the same income that he would have had without TTR by drawing down income from his TTR account as well as making additional salary sacrifice contributions to his accumulation account.
Investment earnings in both accumulation and TTR accounts are 6.5% p.a. after investment tax and fees.
Administration fees of $2.25 per week in both accumulation and TTR, plus 0.11% pa of your account balance capped at $750 pa (asset-based fee) for your TTR account. The example does not consider the new percentage component of the administration fee of up to 0.04% pa which was introduced from 1 April 2020. This fee is deducted from investment returns daily before they are added to your account.
Insurance premiums of $400 p.a. have been deducted from the accumulation account
Calculations based on 2019/20 tax rates and scheduled changes from 2022/23 onwards.
SG rates are assumed to increase to 12% in line with scheduled increases.
Results have been expressed in today's dollars using wage inflation of 2.5% pa. Total improvement to retirement balance has been rounded to the nearest $1,000, other results have been rounded to the nearest $100.
These calculations apply to the first year of TTR only.