Introduction
Adding to super
Finding your super
Keeping track
Getting extra contributions
Wrap up
What is the gig economy?
In 2017, research commissioned by AustralianSuper found that an estimated 35.2 per cent of the employed workforce was in part-time or casual jobs - a figure that is growing at 0.35 per cent per annum1.

Many of these people work as part of the burgeoning gig economy. For some, this offers extra freedom and flexibility out of their work. For others, working in this way is a choice that is made for them due to the nature of the work they do or the industry they are in.

So what is the gig economy?

The gig economy broadly consists of self-employed people who find work on a task-by-task or contract-to-contract basis. The companies that pay gig workers aren't often required to pay super. When you're living job to job or contract to contract, and keeping track of your own taxes and payments, it can be hard to keep up with making the super contributions needed to secure your financial future.

If you're a freelancer or contract worker or you're thinking about exploring opportunities in the gig economy, it is important to know how to make the most of your super, and how you can work toward financial security.
1
More information on the research commissioned can be found
here
.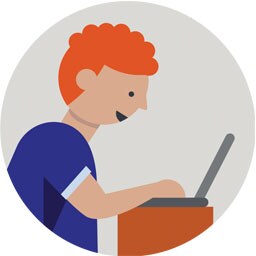 Join now
Ready to join a community of over 2.2 million members, all securing their best retirement?
Join us