One of the main reasons members change options is in response to market volatility. This is exactly what happened during the global financial crisis.
How switching during the GFC cost some members thousands
During the global financial crisis share markets experienced an extended period of volatile returns. In an effort to avoid losses, many members switched to more conservative options like Cash.
While it took a while, share markets did eventually recover to their pre-GFC levels. Unfortunately, many members who switched options didn't switch back to their original strategy. This had a double impact on their savings as they:
locked in losses by selling when markets were down
didn't get back into the market and missed the strong recovery and returns that eventually followed
These examples are for hypothetical members, to illustrate the potential impact switching can have on long-term returns*.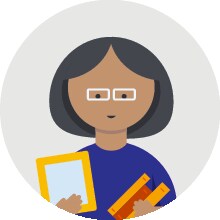 Current balance
$204,215
Olive stays in the Balanced option. She suffered some losses during the GFC, but by remaining invested benefited from the rebound in returns when growth returned. Her balance is now much higher than it was before the GFC.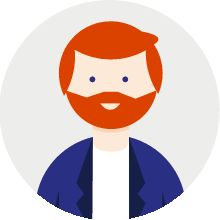 Current balance
$115,213
Roger switched to the Cash option at the bottom of the GFC when the Balanced option's losses were at their highest and didn't switch back when growth returned. He is almost $90,000 worse off than Olive who stayed in the Balanced option* and his retirement savings are now lower than they were before the GFC.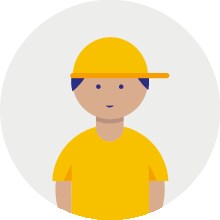 Current balance
$102,808
Antonio was invested in the Cash option the whole time. While experiencing less volatility and no periods of losses, he has also received lower long-term returns. His retirement savings are around half of Olive's who is invested in the Balanced option.
The double impact of switching

Why it can pay to leave the decisions to the experts
AustralianSuper offers a range of PreMixed options ranging from growth to more conservative options. If you're in one of these options, you don't need to worry about monitoring markets and managing your investment choices as we do it for you.
Our investment team constantly monitors a range of indicators to look for changes in the investment outlook. They adjust the allocation to different assets within specified ranges, to make the most of the current and future environment and maximise your long-term returns.
A member, like Olive, who stayed in the Balanced option over the last 20 years would have grown their retirement savings by more than four times. An initial $50,000 investment would now be worth more than $200,000.
We understand that everyone's situation is different. If your personal situation has changed or you're worried about current market conditions, speaking to a professional financial adviser about your investment choices may help.
* Source: Illustrative example of culumative returns for the period 1 July 1999 to 30 June 2018, based on a hypothetical investors starting with $50,000 in the Balanced and Cash investment options and compared to an investor that switches from Balanced to Cash on at the end of March 2009. Returns from equivalent investment options of ARF and STA are used in calculating returns for periods that begin before 1 July 2006. Investment returns are net of investment fees, costs and taxes, but do not include the impact of administration fees, insurance fees and other fees and costs that are deducted from member's account balances.
Investment returns are not guaranteed. Past performance is not a reliable indicator of future returns. The case study is provided for illustration purposes only and isn't a representation of the actual benefits that may be receive or fees and costs that may be incurred.
This information may be general financial advice which doesn't take into account your personal objectives, situation or needs. Before making a decision about AustralianSuper, you should think about your financial requirements and refer to the relevant Product Disclosure Statement available at australiansuper.com/pds. AustralianSuper Pty Ltd ABN 94 006 457 987, AFSL 233788, Trustee of AustralianSuper ABN 65 714 394 898.