See how TTR works with these examples
Work less with TTR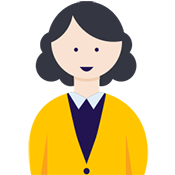 Tina (60)
Tina has just turned 60 and is keen to add to her $140,000 super balance.
She earns $67,100 a year before tax, or about $53,500 a year after tax and is looking forward to retiring at 65.
Tina would like to reduce her working week to 4 days, whilst still maintaining the same level of income. By starting TTR, Tina is able to achieve this.
---
Work less - Tina's TTR plan
Based on Tina's information, here's how she could set up TTR.
---
Work less - Tina's TTR plan
Based on Tina's information, here's how she could set up TTR.
---
Amount transferred into TTR Income
Tina's annual TTR Income payment amount
Benefits
Tina can:
Ease into retirement or extend her career by working less.
Use her TTR Income account to replace any reduced salary.
Continue to grow her super as she keeps working.

Open a TTR Income account
To start, Tina needs to transfer some of her super into a TTR Income account. Based on government limits, below is the optimal amount to transfer into TTR Income from her super.


Reduce hours worked
Tina's take home pay
$53,500
5 days per week
↓

Receive payments from TTR Income to keep the same take-home pay

Tina can receive payments from her TTR Income account, to supplement her reduced income.
$44,900
4 day working week income
+ $8,600
$8,600
TTR Income payment
= $53,500
$53,500
Same take-home pay


Review annually
As circumstances change, Tina reviews her TTR annually to make sure it's still right for her.
Assumptions

This example is provided for illustration purposes only and is not a representation of the benefits that may be received or the fees and costs that may be incurred. The information should not be taken as financial advice. Source: AustralianSuper internal calculations.

Income figures have been rounded to the nearest $100
Current tax rules for the 2019/20 financial year have been used.
This calculation applies to the first year of TTR only.